Can you believe it's December? Where has the time gone!? The cooler weather has me in the mood for some cocoa and a fire (if only I had the fire…). I've gathered some inspiration from around the web to feed my craving for holiday cheer. This board is full of vintage goodness, natural appeal and classic plaid. That's my kind of holiday!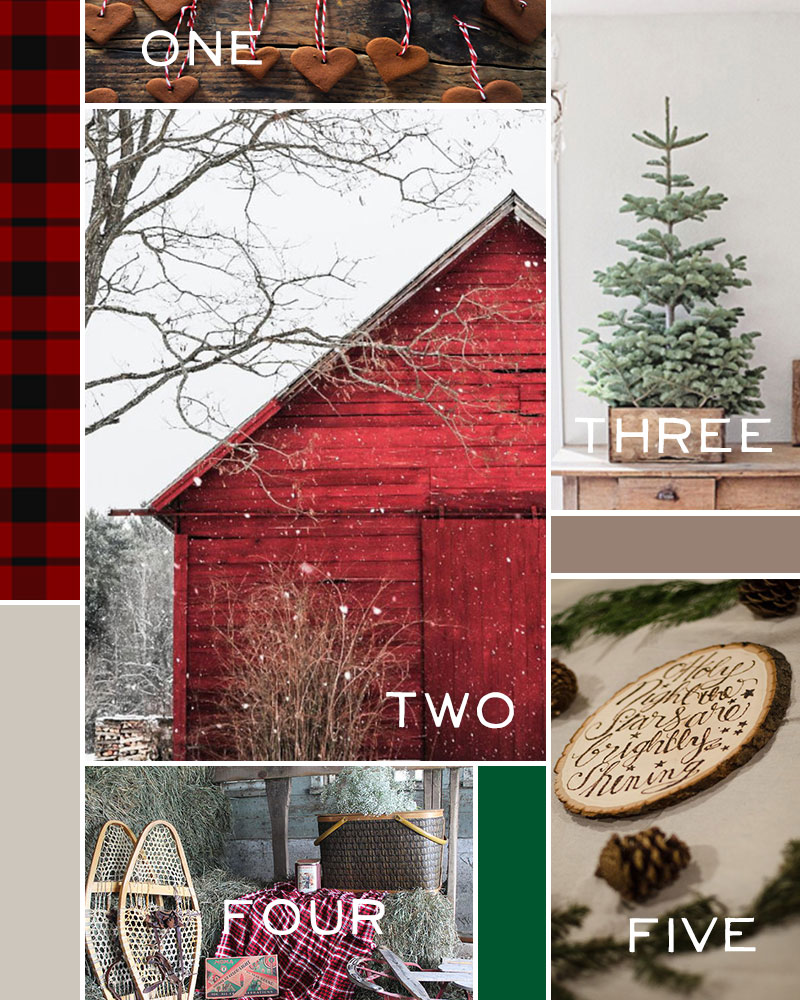 1. The scent of these DIY cinnamon applesauce hearts hung on a tree would make life just a little bit better this time of year. Plus, they're adorable.
2. I wish that I could look out my window and see this view every morning leading up to Christmas!
3. I'm sure you're well acquainted with our love for wooden crates here at Bespoke (we have one or two) and we really love the way this one is styled for the holidays! Simple and natural, a table top Christmas tree would be the perfect fit for a smaller space.
4. Did you spot it? If you've been following Bespoke for a while, you might have seen this photo before. Last year around this time I was dreaming of a vintage (and cozy) Christmas too, so we styled this little shoot to showcase how vintage goods could work into your Christmas decor or a holiday photo shoot. You can check out the whole post here.
5. This DIY wood slice has a wood burned holiday lyric- I'm craving some Christmas carols right now while I sip my cocoa by my make believe fire. This would definitely fit the mood.
Bonus! I couldn't help but throw in an extra for you. These twigg and pom pom gift toppers are so sweet I couldn't ignore them.
What kind of holiday are you in the mood for? I'd love to hear from you in the comments!